She's been at it since May 1, but Sheena Matheiken's Uniform Project is far from complete. She's wearing the same button-up black shift dress (well, she's rotating seven identical dresses) for 365 days to raise money for the Akanksha Foundation. The project statement on the website explains that this is an exercise in sustainable fashion to benefit the Akanksha Foundation's School Project to fund uniforms and educational supplies for children in the slums of India.

Not only is Sheena's 'uniform' fairly sustainable, her accessories are vintage, handmade and thrifted. Each day's photo lists the pieces of her ensemble, including links to designers' websites and etsy shops. Check out the photos going back to May; it should be fun to see how the uniform changes with the seasons (already evident with the recent shift to cooler fall temps) and how the accessories continue to bring variety.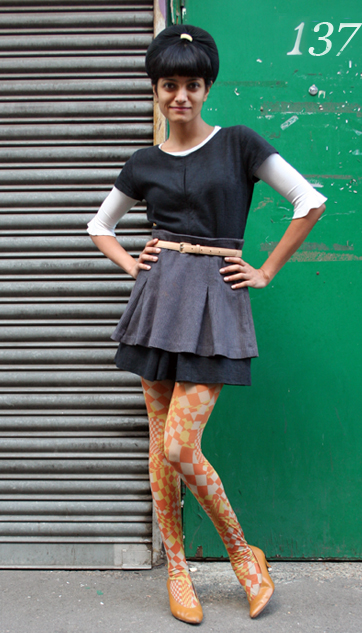 This one from September 14 (during Fashion Week) is my personal favorite so far!